A unique and ✥
open-minded ecosystem
Japan is part of our founding story. Back in the dot-com bubble era, a young PR man named Lou Hoffman traveled to Osaka to give a presentation. All was going well until he discovered that his acetate slides were the wrong size for Japanese projectors.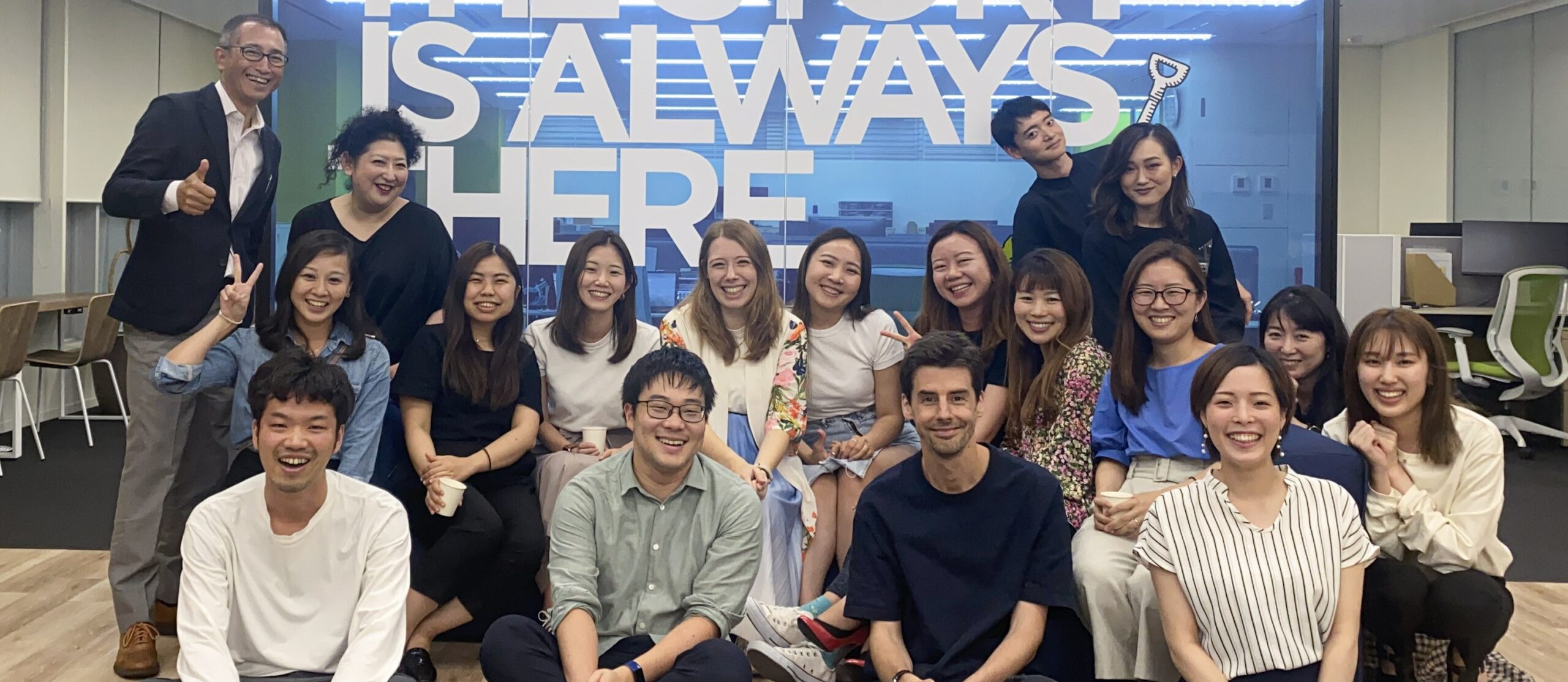 He wished he'd had a partner who could have briefed him on this small yet important difference. So, he started an agency that would act as such a trusted partner to its clients.
Today, we may not have acetate sheets, but subtle differences remain in abundance in Japan, which is still a key market to crack for any company wanting to succeed in Asia. Like anyone else, Japanese consumers adopt products or services that demonstrate quality and understand their needs (e.g., Amazon's supremacy in an ecommerce market with numerous local players). But in the already highly nuanced Asia-Pacific region, Japan is rife with important subtleties.
Incoming international tech players need to be aware that fame and brand awareness in the U.S. and Europe usually has little bearing in Japan. Here, you're effectively starting from scratch — with the media and potential customers.
Then, there are the complicated distribution channels. Your message needs to understand the ecosystem. Lastly, there's the culture barrier (more than just language). People expect locally relevant topics and context, and as a result, most English-language content misses the mark even when translated.
Since opening our Tokyo office, we've helped more than 100 multinational tech businesses, including some of the world's leading cloud providers and semiconductor makers, solve these issues.
Everyone on our team is Japanese, so we know what we're talking about when it comes to the market. But we're also fully bilingual, and in many cases bicultural. So we know where you're coming from too. We routinely engage with clients' local offices and headquarters in other geographies. One of our biggest advantages as an agency is our single P&L, which allows us to work truly collaboratively across markets, drawing on specialized resources as necessary.
And having worked with enterprises in fields from AI to the blockchain, the metaverse, consumer electronics and gaming, cybersecurity, healthcare, ecommerce and financial services, we really do understand technology.
We are not ones for chest beating, but let's just say that this combination of cross-cultural awareness, language ability and tech expertise isn't an easy find in Japan.
Our own culture means we tell you things as they are. We avoid hierarchy and divisions, and believe everyone has an important contribution to make, regardless of seniority. As it happens, more than 30% of our staff has 10 or more years' worth of experience in communications. And our people tend to stay. Our staff retention rate for the past three years is above 90%.
Our work recognizes Japan's uniqueness without losing sight of the bigger brand picture and positioning in other markets. We solve local market business problems through local market insight and relevance while preserving the brand's global attributes.
Good old-fashioned media relations remains high on the communications agenda in Japan, but we treat it as one part of the bigger picture. We augment this with services including market intelligence, content creation and distribution, executive training, crisis and corporate communications, website development, and branding and design. We don't follow a formula. We do what's best for your brand and objectives. Whatever your goals or level of Japan experience, our team of straight shooters is here to help.